Spend the day with family and friends at Avondale's Friendship Park! Check it out and be prepared for a ton of fun with the people you love. You may want you bring sunscreen and some refreshing drinks to get the most out your experience.
Friendship Park is one of the best parks in Avondale, and is extremely popular across the west valley. Friendship Park is a public park, and entrance and parking are free.
Friendship Park provides shaded playground equipment for you children to chill and explore. This park has many great picnicking locations so grab a picnic blanket and enjoy your lunch.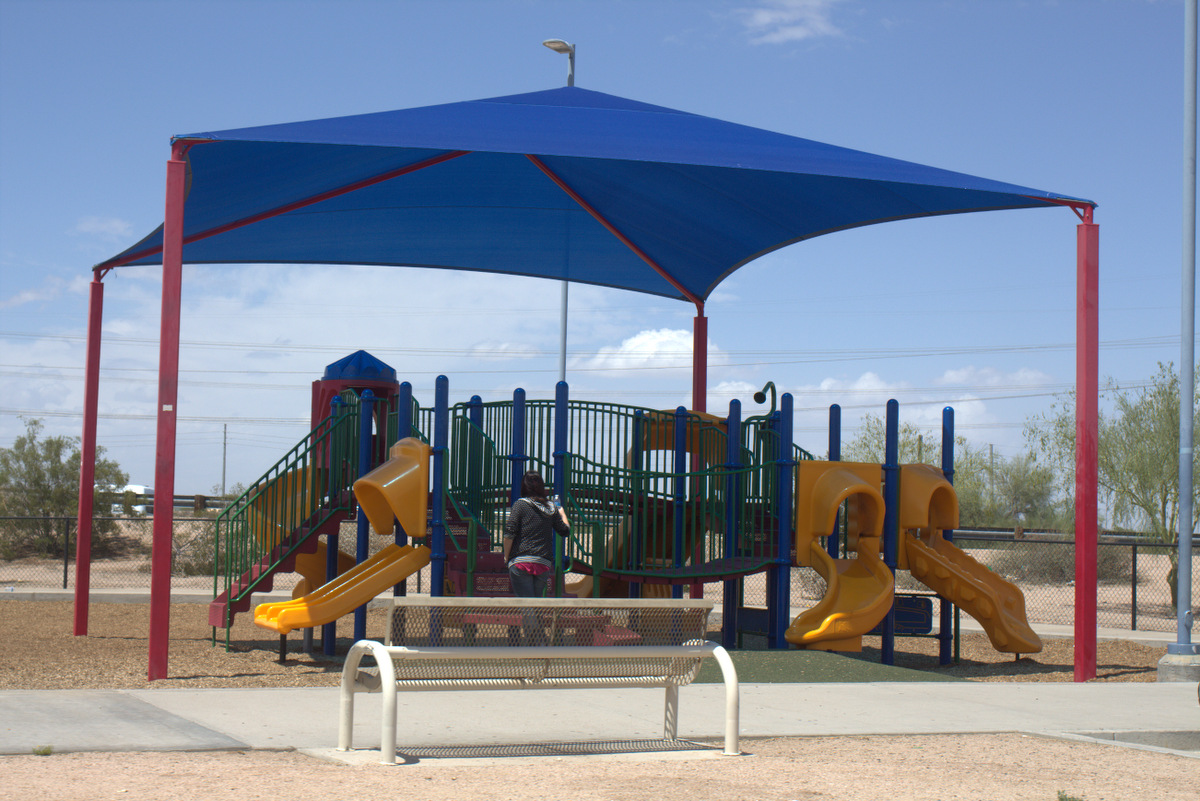 After you have had your fill try out the nicely paved walking paths. These are ideal for roller blades, shooters, skateboards, and baby strollers.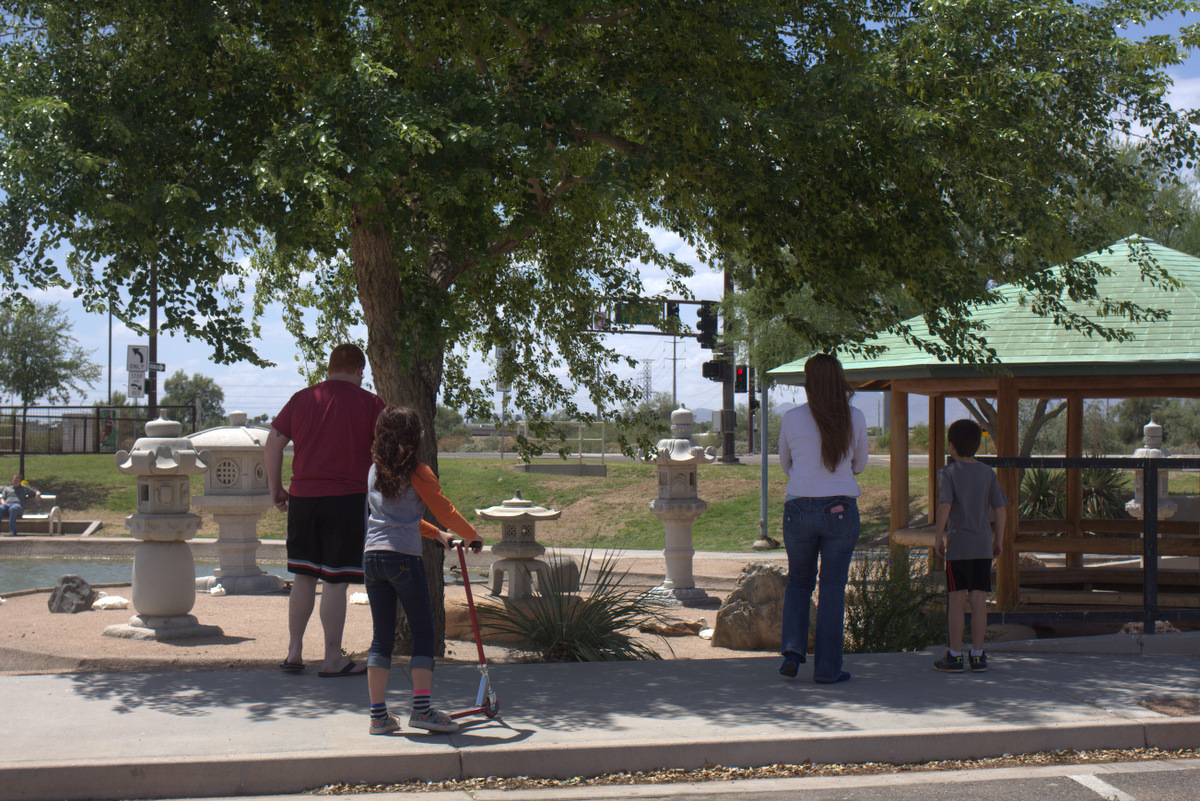 The highlights: Expansive grassy fields for sports, including multiple soccer and baseball fields, a medium-size pond with fishing, multiple playgrounds with play equipment, and clean restrooms.
When you enter Friendship Park, you'll be immediately surprised that there is a huge roundabout at the entry. You can quickly get around the parks expansive parking areas and find what you are looking for. At the eastern end of the park you'll discover a huge soccer field with nets. Then there's a big playground with play equipment.
If you are interested in improving and practicing your athletic skills. Avondale's Friendship Park has a soft ball field, tennis court, and basket ball court available. They also have 2 little league diamonds and 10 multi use fields! So bring along your sports equipment and a drink.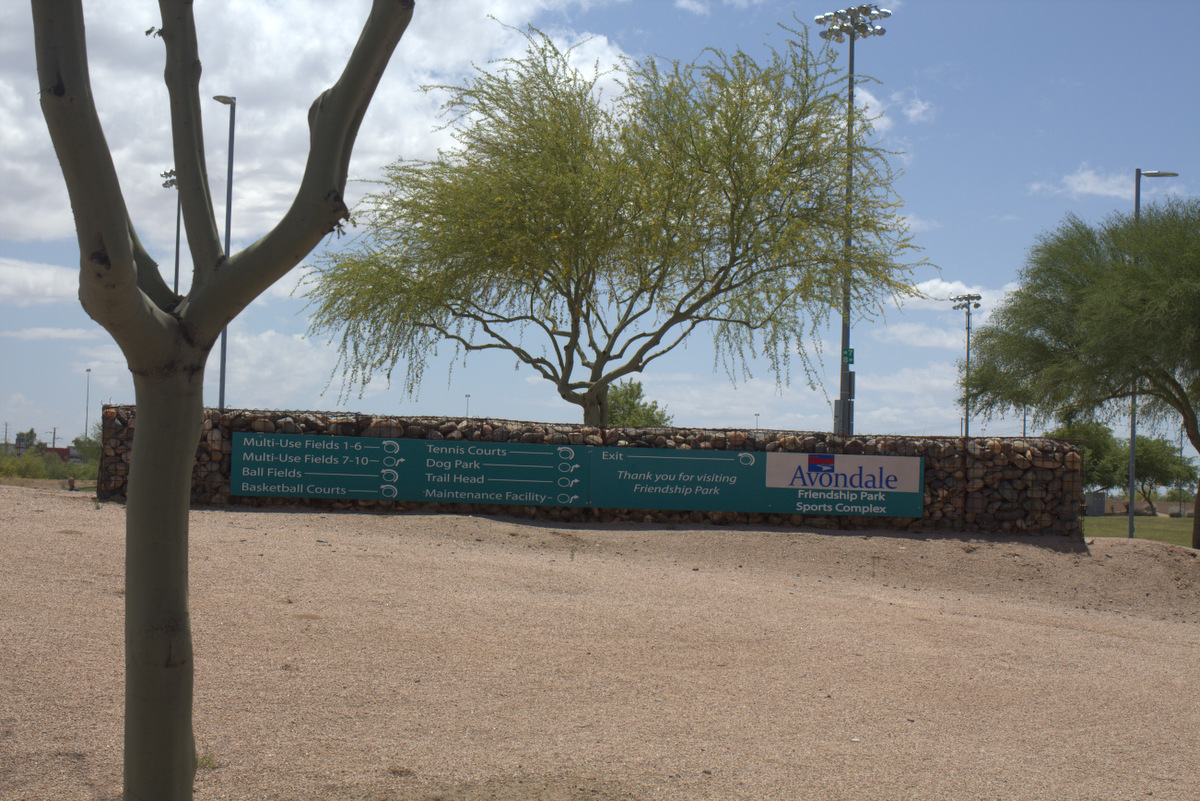 At the western end of the park are restrooms, two more playgrounds, and a pond with ducks. On a recent visit to the park, we saw a bunch of people fishing, and playing in the fountains near the pond.
There are a few more places, like a baseball field, and additional fields for just running around. This park doesn't have many trees, but offers excellent views of the mountains to the south.
The local Farmers Market is also held here every Saturday morning. You will find things like fresh home grown produce, herbs, honey, jams and jellies, lovely flowers, crafts, and homemade soaps. Then relax and watch the ducks and geese swim and play in the pond. You may also enjoy feeding your new feathered friends out of your hand!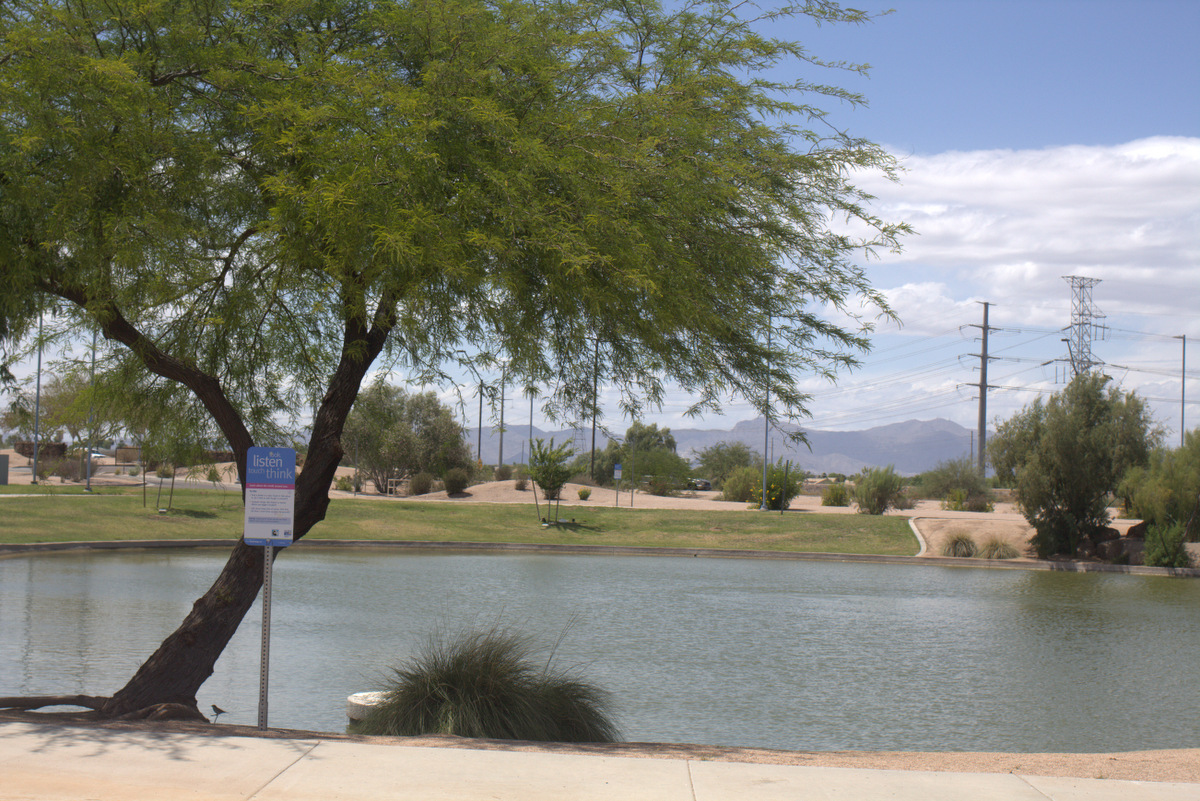 Friendship Park also caters to our four legged friends. A enclosed dog park so your canine family member can freely exercise in the given area. However, remember to be a responsible pet owner and clean up after your pet.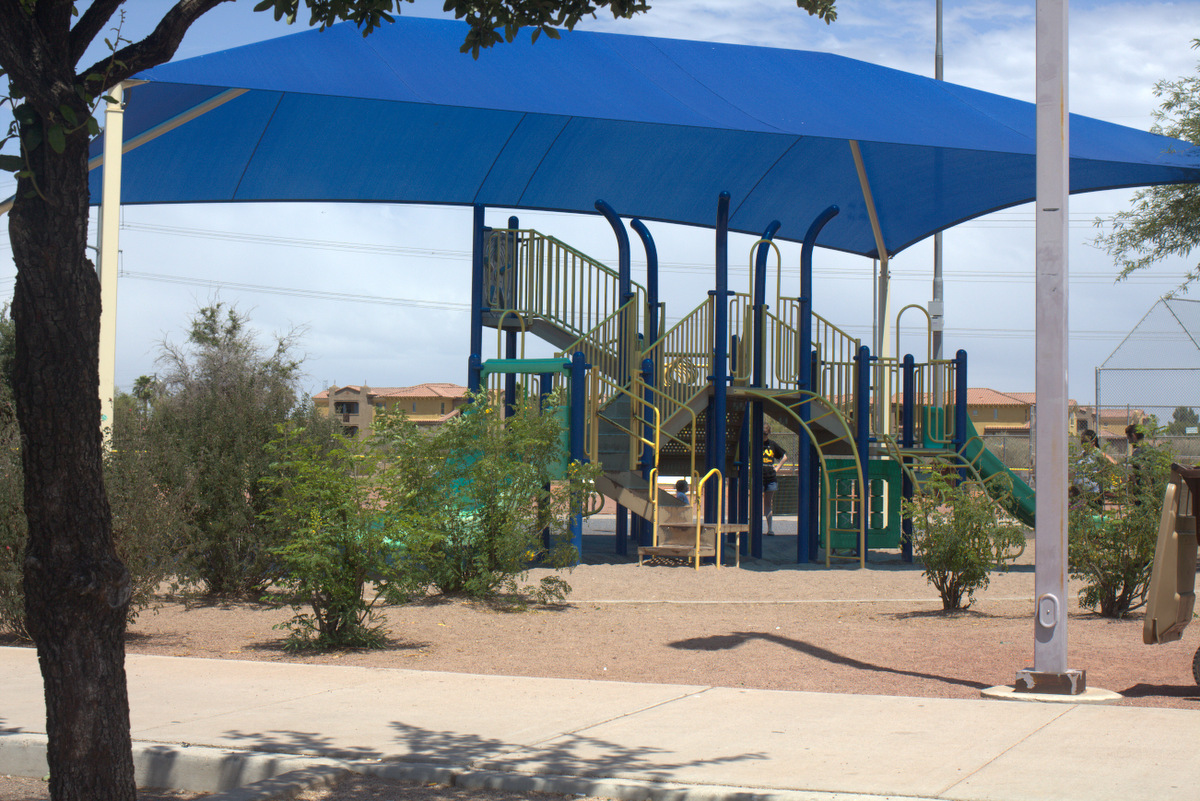 Friendship Park is extremely popular with residents, and especially during winter months! Have fun!
Avondale's Friendship Park has something for everyone.
Getting there
Friendship Park is located in Avondale, north of the I-10 freeway. To get there, punch this address into your Google Maps!
12325 W McDowell Rd
Avondale, AZ 85392
Phone: (623) 333-2400